The most recent additions to the euroCRIS Directory of Research Information Systems (DRIS), such as this new 'GEPRIS Historisch' portal of the German Research Foundation (DFG), have driven up the number of records for CRIS systems worldwide over the 800 threshold.
The DRIS, whose enhancement by means of the development of a REST API is the objective of the DRIS+ project funded by the OpenAIRE Open Innovation Call, keeps steadily growing with the continued input from institutions and CRIS vendors alike.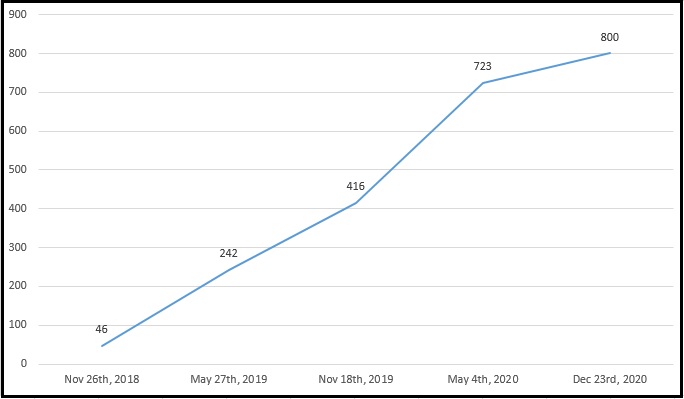 Number of records held in the DRIS in the past two years
The DRIS+ project has now entered its final Phase 3, to be completed as of Feb 5th, 2021 according to the project timeline.