As announced in the
Interest Group meeting discussion
on the DRIS update at our Münster membership meeting last Nov, in the past few weeks we've been working on the introduction of a geolocation feature on top of the euroCRIS Directory of Research Information Systems (
DRIS
).                                                                                                                                                                                                                                                                                                                                                                                                                                                                     
The main aim of this DRIS enhancement is to be able to provide a summary of CRIS system implementation in a given region in a single snapshot.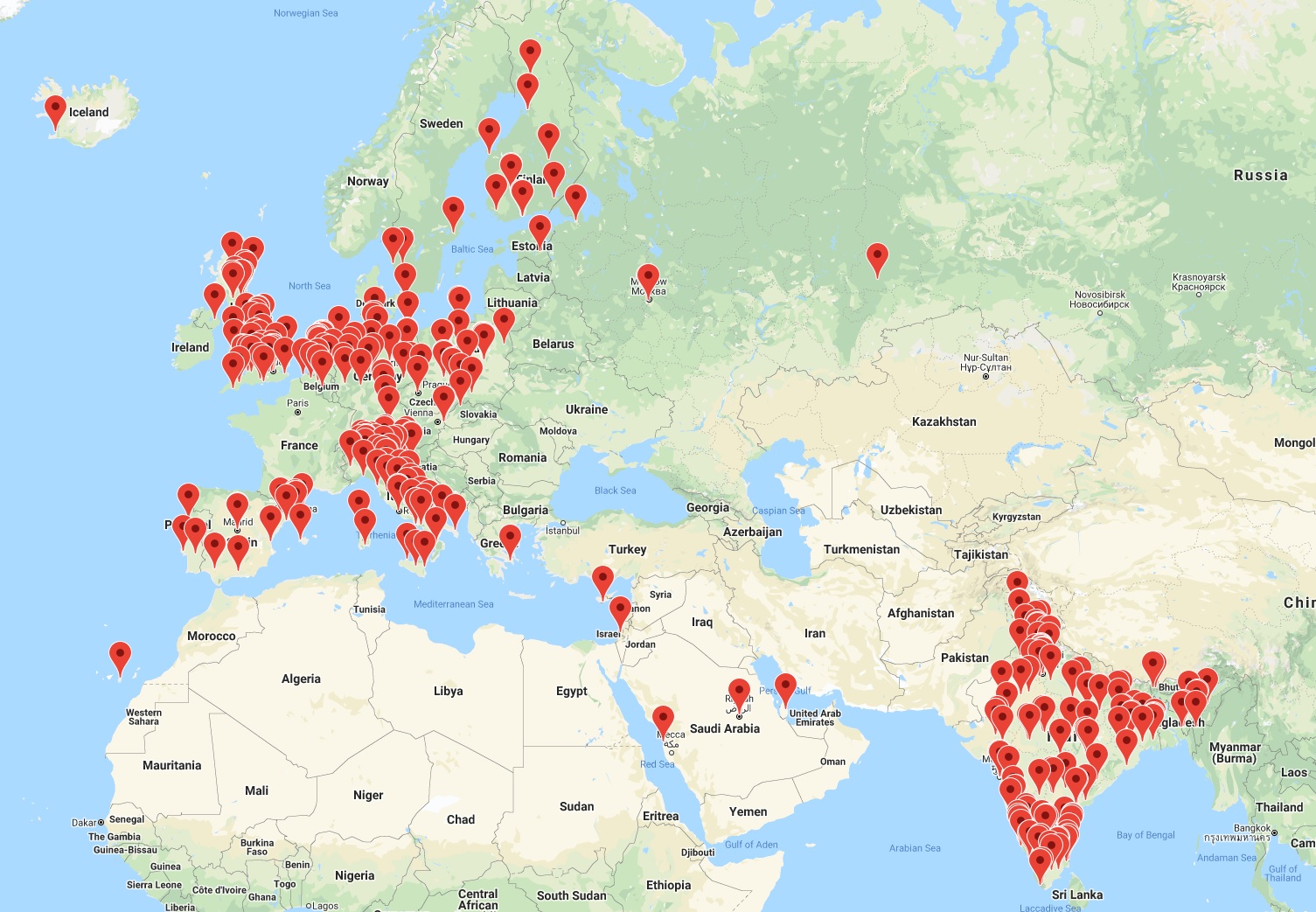 With
470 entries
currently listed on the DRIS, it takes some effort though to complete the geolocation values for all of them, so this is still work in progress – apologies to those organisations whose entries may still be missing on these early snapshots. The current picture is however comprehensive enough for it to be worth sharing even if the feature is not live yet.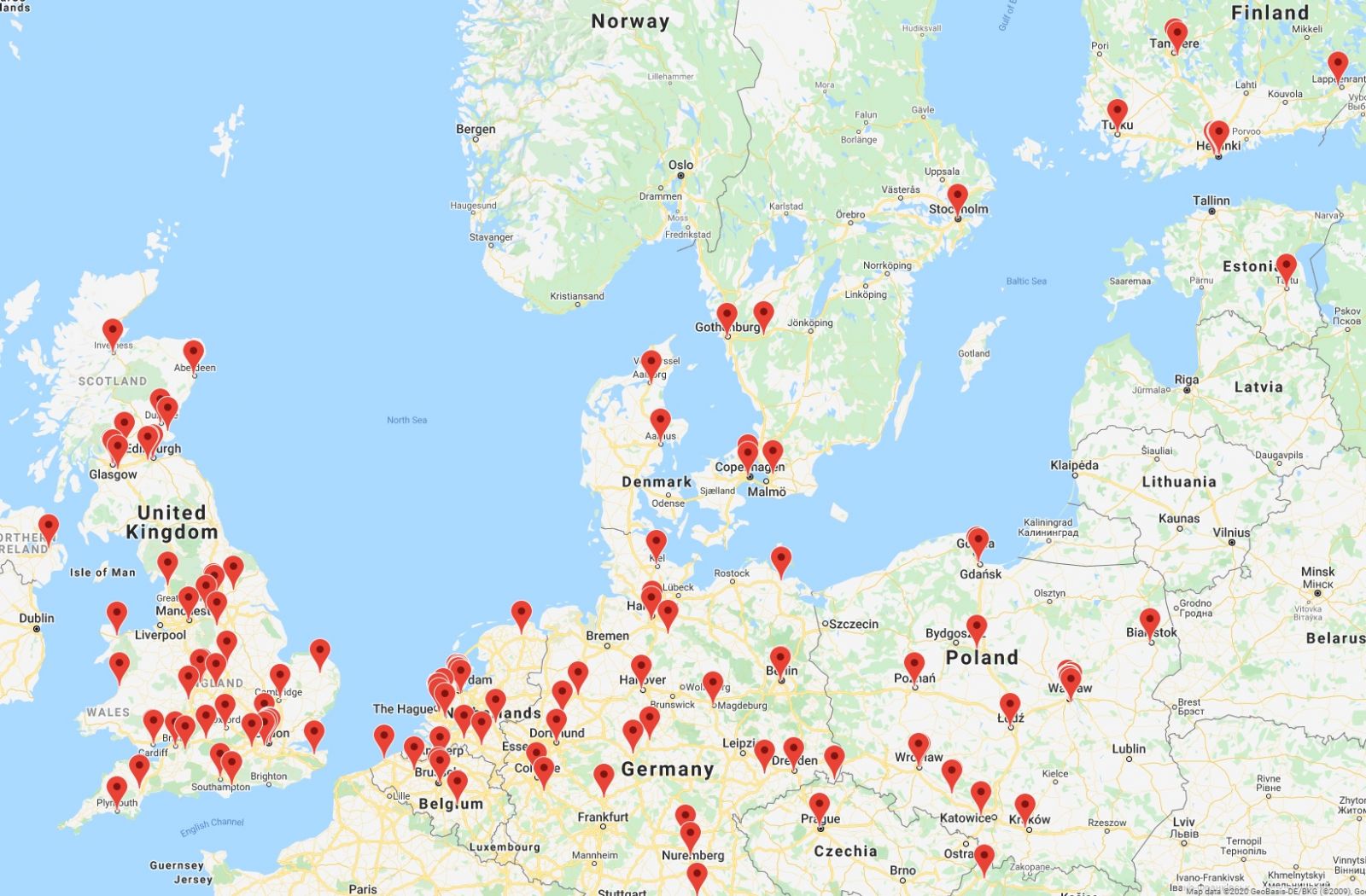 The CRIS landscape for Northern Europe above shows a high-density CRIS implementation that should definitely be useful – once the appropriate interoperability mechanisms are in place – to collect and aggregate valuable research information in the context of the European Research Area.                                                                                                                                                                                                                                                                                                                                                                                                                                                                      The DRIS map makes it also possible to check regions with a quickly evolving landscape, such as India on the first figure above or Latin America on the snapshot below. In both geographic areas the developments incidentally show a strong incidence of in-house-built and/or open source solutions, but mapping these nuances – which is also on our plans – will take us a bit longer.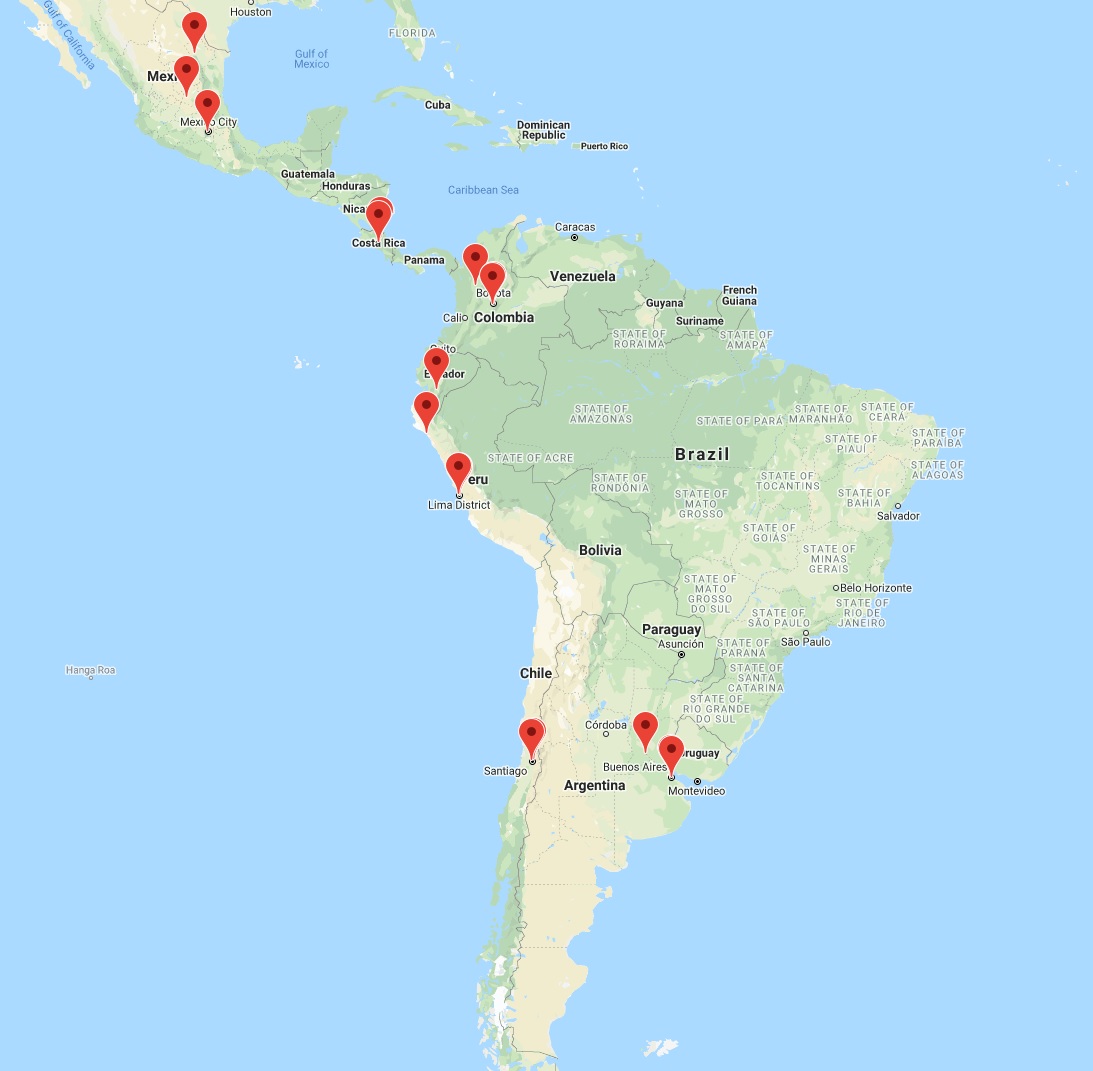 The live snapshot will be released on the DRIS webpage in the following weeks. In the meantime, any institution willing to share the minimally sufficient metadata for their CRIS system may now do it directly on our website via the new
DRIS form
.